New Life Asia
New Life Network is a global network of fertility clinics and surrogacy and egg donation agencies throughout the world dedicated to one purpose: building families. We began in Georgia, but other branches such as New Life Asia have been established for us to extend our help to other families in need, including LGBT, straight, and HIV-positive couples and individuals both locally and internationally.
Because we are a global network, we have access to an extended donor database that includes more than 10 nationalities, making it easier for our parents-to-be to find the perfect match for their family. We can also refer our Asian intended parents to different branches for services that may not be available locally, including: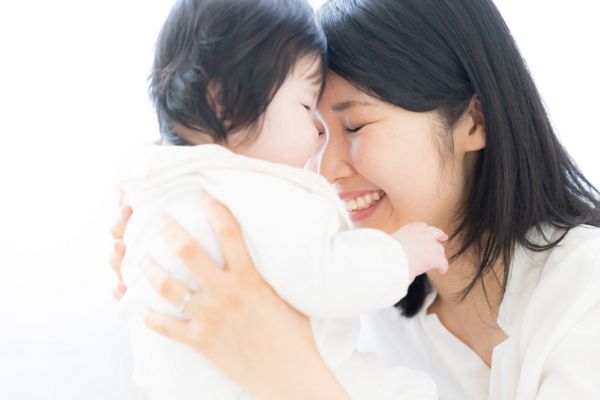 * Gender Selection – Offered in Mexico, Asia Branch
* Surrogacy for HIV-Positive Parents-to-Be  – Offered in Mexico Branch
No matter where you are in the world, our Invited Embryology Program means you can work with top embryologists from around the globe for the highest quality of care.
IVF, Surrogacy and Egg Donation Services
New Life Asia was built on a foundation of trust and the belief that every individual that desires to have a child deserves the same opportunity as everyone else. We promote an environment free from discrimination, welcoming anyone regardless of their background or preferences. Because of the hospitable atmosphere in Asia, it is an ideal location for us to achieve this goal.
Every individual has their own unique story, and we understand the importance of not only selecting the right clinic or agency, but also the right program to achieve your dream of parenthood. That is why we offer customized programs that have successfully helped place more than 7,000 babies into loving families since 2008. Your program may include any of the following IVF or surrogacy and egg donation services designed to meet your needs:
Gender Selection
Years of experience of New Life team and modern technological advancements have yielded advanced reproductive technology that reduces the odds of having baby of particular gender. At New Life we make gender selection available to all intended parents seeking balance of their families or preventing various sex-linked disease.
HIV Patient
At New Life we believe that an HIV positive parent has every right to build their family and enjoy the happiness of having a child of their own just as any other intended parents. We are against stigma and discrimination. If HIV positive intended parent (genetic father) takes good care of himself, is undetectable for virus and willing to have a baby, we are happy to provide such wonderful opportunity to him
LGBT Intended Parents
Being part of global network of fertility centers enables us meet various needs of our intended parents. We welcome LGBT intended parents to discuss their options to become parents and offer LGBT friendly destinations. We are proud defenders of our core values that are against any kind of discrimination. We offer various services to help each individual to fulfill the dream of parenthood. To learn more about our services and available options, contact us today
Travelling Egg Donor Programs
New Life is happy to provide our unique international travelling egg donor program that matches intended parents and egg donors across the world. Our traveling egg donor program allows intended parents to select a donor from our large database of donors while still being able to use the clinic of their choice. Our egg donor package covers: visa, travel and one week accommodation for a chosen egg donor and her chaperon, egg donor complete screening, medical stimulation, monitoring and her compensation. We have worked with a large array of world known clinics who have found our egg donors exceptional. We have one of the most comprehensive egg donor screening processes in the world which enables us to have high success rates accordingly
Egg Cryopreservation and Shipment
We have years of experience in cryopreserving (freezing) human eggs and shipping them to various destinations. Using frozen eggs gives full convenience to intended parent/s to carry out the program based on their own schedule and plan all details comfortably. Our doctors utilize the most advanced technologies to freeze the donor eggs. Since the clinics differ from each other, we undergo consultation with recipient clinic's physician before the program starts to agree exact protocol. Our egg donor candidates are listed in the database that is updated on regular bases. Intended parents will have an opportunity to review the egg donor candidate's photos and full profile in advance
Please contact New Life Asia representative to discuss what options may be best for you and which of our branches will be able to best meet your needs. Our compassionate and empathetic professionals are here to assist you at every step of your journey. We are here for you and look forward to helping make your dream of parenthood a reality.